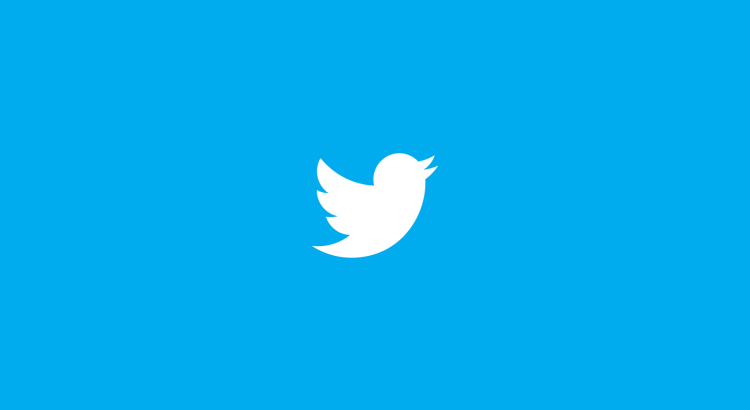 Photo Credit: Google Images
This is probably not surprising news to anyone, but nearly half of the followers of high-profile individuals on Twitter are probably fake. In some cases, these followers are aggressive spambot accounts firing off an abnormally high number of tweets each day. In other cases, they are inactive accounts originally created at some time in the past specifically for the purpose of inflating an individual's follower total. And, in still other cases, they are literally propaganda accounts designed to amplify (or attack) the messages of certain top-level political figures. This should be alarming news for anyone, since it basically means that half of what you see or read on Twitter each day is fake.
Using machine learning to analyze fake Twitter accounts
Back in 2018, SparkToro created a "Fake Followers" tool, designed specifically to analyze the followers of any Twitter account to determine how many of the followers were fake, and how many were real. Using machine learning methodologies, the tool is able to parse out the types of characteristics of a "fake" account, in order to determine which Twitter accounts are fake. Similar to the way you'd use machine learning to help a computer recognize the image of a dog in any photo, SparkToro used machine learning to help a computer recognize a fake follower on Twitter.  For example, if an account has been inactive for 120+ days, uses Twitter's default profile image, and has an abnormally small number of followers, then the chances are, it's fake. Overall, there are at least 10 strong signals that a Twitter account is fake.
And what SparkToro uncovered when it looked at the Twitter accounts of big-time political figures should absolutely blow your mind. According to SparkToro, for example, a whopping 61 percent of the followers of former account @RealDonaldTrump on Twitter were fake. While President Trump might be able to claim that he has a HUGE number of 84 million followers, the reality is that more than half of them are fake. This is not to say that the Trump team or the White House created these fake accounts, or that they hired some digital marketing agency to buy tens of millions followers online. However, the reality is that, when SparkToro applied its machine learning filter to @RealDonaldTrump, 6 in 10 of the Twitter followers seemed to be bot, spam, inactive or propaganda accounts.
The political Twitterverse is fake
This is not a problem unique to former President Trump. According to SparkToro, the median average percentage of fake Twitter followers appears to be 41 percent for political figures of all stripes and ideologies. For example, 43.8% of Hillary Clinton's Twitter followers are fake, 40.9% of Barack Obama's Twitter followers are fake, 41% of Al Gore's Twitter followers are fake and 41.5% of Mike Pence's Twitter followers are fake. From this perspective, the percentage of former President Trump's Twitter followers before he was band stands out as being especially high, but it's really just a matter of degree. Across the board, SparkToro is basically saying that 40% of the political Twitterverse is fake. And this was back in 2018! Now that political discourse is getting much strident and discordant than ever before, it's not out of the range of possibility that we're getting close to the 50% tipping point. Imagine that – half of what you see on Twitter is probably fake.
Implications and consequences of Fake Twitter
So what does it all mean, in real practical terms? For one, it means that all of the trending topics and hashtags that you see on Twitter might be artificially inflated. The more fake followers you have, the more you can socially engineer people's perceptions of the world. If 10 million spambots are talking about something online, it might be enough to screw up the Twitter algorithms. How many times have you been to a business conference, in which the event organizers tried to get participants to tweet out a hashtag over the course of 24-48 hours, just to try to get it to trend? That's the logic here. A massive bot army can get anything to trend.
The second practical implication is that, somewhere, political consultants are using inflated Twitter follower totals to help bring in donations from people like you and me. If you see that a certain political candidate has absolutely no momentum on social media, and nobody seems to be talking about him or her, then it makes sense that political consultants would turn to fake followers to try to change public perceptions. If people think a candidate is popular because everyone is tweeting about him or her, then it becomes a lot easier for donors to fire off contributions. How else can you explain the phenomenal rise and fall of a former political candidate like Michael Bloomberg in the span of a few months? Do you still remember when people thought Bloomberg actually had a chance at the Democratic nomination? Blame Fake Twitter.
Final thought
So buyer beware. If you're using Twitter follower totals as a gauge of how trustworthy, credible or popular someone is, you're doing it all wrong. And if you blindly believe everything Twitter tells you about trending stories and issues, you might be getting deceived as well. On Twitter, not everything is as it appears. It's finally time for new CEO Parag Agrawal to address his platform's fake follower problem.