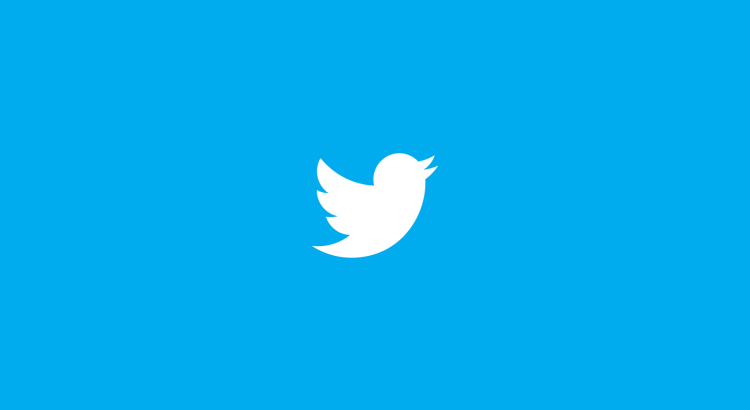 Photo Credit: Google Images
With less than two weeks to go until the 2020 presidential election, Twitter is trending online for all the wrong reasons. Despite well-intentioned efforts by Twitter and CEO Jack Dorsey to stay out of the election limelight this year, it has proven close to impossible to accomplish. Banning political ads didn't work, and neither did a stepped-up campaign of moderation, fact-checking and direct editorial oversight. In fact, if anything, Twitter's newfound willingness to moderate anything and everything – even going so far as to fact-check tweets from President Donald Trump – has landed the company in a lot of hot water. It has now become increasingly clear that Twitter is taking political sides in the 2020 election, and as part of that strategy, the social media giant is now attempting to block any sharing or commenting on content that might be damaging to the Democrats.
The New York Post controversy
Case in point: two hyper-controversial articles from the New York Post – both purporting to detail shady communications between Joe Biden's son (Hunter Biden) and crooked Ukrainian officials looking for influence and sway with the U.S. government were quickly banned by Twitter. In a move that was both unexpected and unexplained, Twitter banned users from sharing URL links to the New York Post articles, and even shut down any DM messages or image sharing in which content from the articles was shared. It sure looked a lot like heavy-handed censorship from a propaganda news organ intent on shutting down any stories potentially harmful to the Democrat frontrunner.
In fact, you might even say that the censorship and banning of content sure looked a lot like something the state-controlled media organs in Russia might do. If you're a government-run media entity in Russia, you're not going to lead with a story on the poisoning of a major political rival (which just so happened to be one of the biggest trending stories in the world at the same time that the whole Biden/New York Post scandal was breaking). And, in the same way, if you're a biased media entity in the United States, you're not going to lead with a story about rampant government corruption involving the Democratic candidate for president.
Twitter's policy against doxxing and hacked materials
Of course, Twitter explained its decision as consistent with a 2018 policy against the distribution of any hacked materials, especially those that involve personal and private information (such as emails or private addresses). And, fair to say, the leaked Biden emails seemed to come from a fairly dubious source – a waterlogged MacBook dropped off by Hunter Biden to a computer repair shop that was somehow acquired by pro-Trump backer Rudy Giuliani. The fact that the leaked emails appeared just days before a major election also seemed to suggest that they were part of a planned "October surprise" by Giuliani & Co. However, even Twitter admitted that, while it might have been acting consistently with its policies, the optics were just terrible. Even more so because Twitter didn't even explain at first why it was blocking the content from being shared. Only later did Twitter offer a mea culpa.
But here's where things get interesting – for the past four years, Twitter has not blanched from sharing and promoting any content that might damage President Trump and his administration. Leaked documents, anonymous sources, and half-baked proof of Russian collusion (such as the infamous "Steele Dossier") were all fine and good. You could share political misinformation and disinformation about a contrived "Russia narrative" as much as you wanted, and it didn't matter. But now comes a heap of damaging content about Biden and Ukraine and it's strictly forbidden. That sounds like a double standard, right?
Will Twitter lose its immunity under Section 230?
Plenty of U.S. politicians think so, and there are already plans afoot to haul Twitter CEO Jack Dorsey in front of the U.S. Senate and have him explain how his company's policy of censorship, shadow banning and outright blocking of some content is somehow consistent with being a protected Internet entity under Section 230 of the Communications Decency Act of 1996. Under Section 230, Twitter has full immunity from third-party content published, shared or distributed on its platform. But if Twitter loses this special Section 230 immunity, then Twitter would be treated the same as any other publisher, potentially opening up a whole new world of lawsuits and legal claims from anyone and everyone. At that point, Twitter would be treated no differently than a cheap supermarket rag like the National Inquirer.
The big takeaway from this whole Biden controversy is that Twitter might have gone too far this time. The company wanted to stay out of the election fray, but every single step the company has taken in 2020 seems to be pushing it closer and closer to the center of the debate over media censorship. Twitter can't have it both ways – it can't ban "fake news" and "hacked materials" when it benefits a certain political narrative, but not when it doesn't. That's what a publisher does, and so if Twitter follows down this line of reasoning, that's exactly how it should be treated under the law. That could mean big things are coming for social media platforms in 2021: they will have to decide whether they are media companies, or whether they are social platforms.