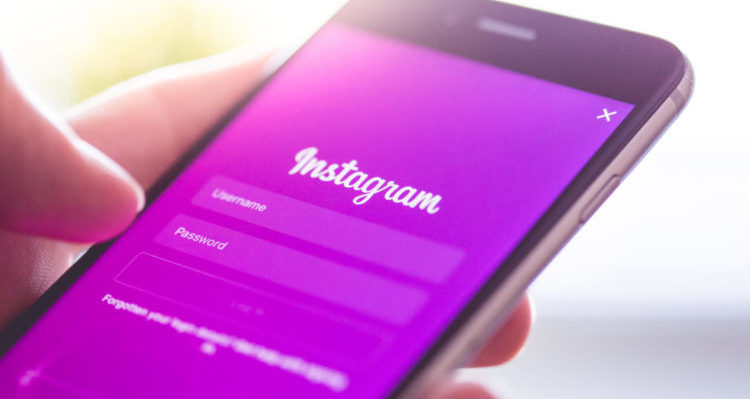 If you own a business in the 21st century, you've noticed that social media presence is now a must. Everyone from boutique brands to major retailers has hopped on social media outlets in an effort to reach more consumers. The most powerful of these social media tools? Instagram. Instagram is an excellent way to reach new clients and sell your product and services. While there is tons of value to the social media platform, perhaps the biggest draw is the visual appeal.
We are visual creatures, there's no denying that! Instagram is an opportunity for users to interact with a business based entirely on what they see. It makes sense that users will want to see more of what they like, right? That's why it's important to maximize your business Instagrams visual appeal. Investing time and energy in superior aesthetics on your feed is a sure way to attract more clients and customers. Here are three valuable tips to amp up your Instagrams appearance and immediately begin attracting more followers and clientele.
Be Who They Want to Be
We are in the age of influencers on social media, and chances are your competitor knows it! From auto, health, wellness, food, clothing and more, many brands are including promotion through influencers in their marketing budget. These range from top-name celebrities to smaller personalities in dedicated niches such as fitness or lifestyle. Whether or not contracting influencers to promote your product will work for you, the philosophy behind their success definitely will! When planning your IG feed, try this simple approach to connect with your followers: Be who they want to be!
This doesn't mean you must change your core branding or attempt to make your company something it's not. Instead, use careful content to inspire IG users. You want them to imagine themselves using your product or service….and liking who they are while using it. When your product or service becomes a positive part of the lifestyle they want, you'll earn a client for life.
Create and Curate an Editorial Experience
Some of the best Instagram management advice I've ever received is to create a high-end catalogue with your feed. I don't mean an image of every product you've got, complete with sizes and pricing! Instead, think of your IG feed as it's own glossy magazine with engaging and interesting content. You're not only selling your product, you're selling the lifestyle that goes along with it!
The most powerful influencers, boutiques, and businesses use this concept of editorializing their Instagram content. The result is beautiful feeds that users want to look at again and again. The unique way you create and lay out your content depends on your brand and mission. Whether you use specific colors, filters, themes, symmetry, and patterns…the options are endless. I can't recommend enough that you invest in feed organizing app like Preview. This app and many others like it allow you to see how your future posts will all look together before posting. This ensures that all your content is cohesive and attractive as a whole, not just post by post.
Theme Your Brand
If you look at the most successful Instagram accounts, you'll notice subtle branding at play. Some feeds are full of brightly lit, minimalist photos on white backgrounds. Some may be crowned with lots of color and girlish script. If you were to scroll through Kim Kardashian's feed, you would quickly notice every picture is cast in a tawny nude filter. Not only are nudes, golds and tawny naturals favorites of the star, they are expressed in her beauty line KKW Beauty. Her personal branding and use of filter shades as a way to communicate it set her feed apart from other Instagram personalities. Without even seeing the handle, familiar users are most likely able to identify an image shared by Kardashian based on these elements.
You can use this same concept in your own feed to quickly create an identifiable brand associated with your content. Whether you use logo colors, a themed feel to your images such as modern, minimalist or rustic vintage, your brand identity is a great tool to harness in your feed to set you apart from competitors. This also begins to build and support the lifestyle associated with your brand, which will help you attract more followers.
One app I would personally recommend to work with color filter options and layering? A Color Story. Although you must purchase different filters through the app, it allows you to adjust the strength, layer different filters and even save your favorite combinations for instant theming!
Guest Post: Kristen is the Content Manager for Nonstop Signs, a Forbes fastest-growing company specializing in state of the art printing services. She holds a B.A. in Entrepreneurship & Venture Management from the University of Oklahoma Price College of Business. Kristen loves researching new methods to communicate business branding in the ever-changing realm of social media.