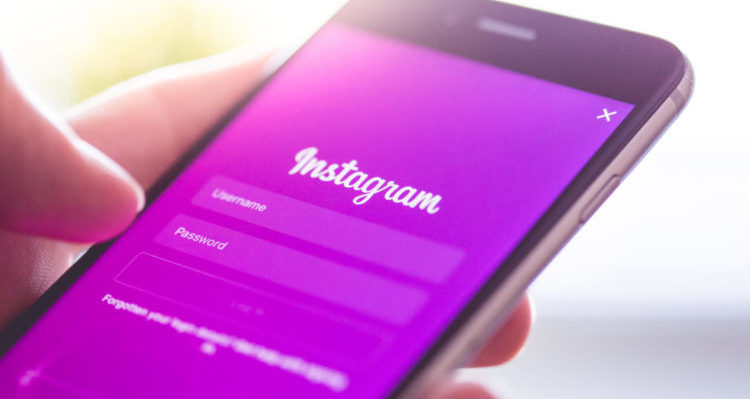 Social media marketing is about reaching consumers to bring about a change in their behavior. This is done by giving them a call to action or by causing a shift in perception. The best way to do this is by being where people are spending time online and engaging with others and various brands.
Instagram is a great way to bring your brand to your audience. Millions of people use this platform to document their lives. So how does it stack up against other social platforms?
A recent study found that Instagram users were 58 times more likely to like, comment, or share a brand's post than Facebook users and 120 times more likely than Twitter users. Users are moving away from other platforms and shifting their time to Instagram. So if you are not marketing your brand on Instagram, you are missing out on the opportunity to make use of the best social platform for brands to reach a large audience.
Instagram has the ability to highlight visual content and the high level of engagement is driven by the fact that people love to visually share their stories and experiences. Visual content is also more universal than other types of content and is more shareable and easier to understand.
In order to capture the attention of your audience on this platform, you must be active and create engaging content that is also shareable. Here are 5 reasons why you must make Instagram a part of your marketing strategy.
Reach different segments of people
Through Instagram, various people can connect with a brand on a more personal and tangible level. As it is primarily a visual medium, it is beautifully simplistic and can be used by a wide range of people.
Telling your brand's story through visual imagery is an excellent way to connect with your audience. Companies can create campaigns to reach their audience through this platform, regardless of the industry.
Today, People of all ages are using Instagram. And if you are looking to target millennials, you are in the right place as Instagram grabs their attention throughout the day. According to a study commissioned by Facebook, 69% of millennials check Instagram at home, 39% while going to sleep whereas 33% of them when they wake up.
Creating content that appeals to different segments of people can be a challenge. But there are many companies that are getting it right. They use this platform to share their stories, background, and vision while keeping people engaged.
Collaborate with Influencers
Influencers are social media mavens who have crafted and honed their content to reach thousands of followers. Recommendations from Influencers and word of mouth are powerful marketing tools.
To grow your brand following, you must connect with and utilize these influencers. Collaborating with them is an excellent way to create content that will resonate with your audience. You will also be able to tap into the influencer's broad audience. You can give them guidelines to create content and come up with ideas for your brand that will leave an impression on your audience.
A typical influencer can reach a large audience with a single post, driving referral traffic to branded pages. Collaborating with them can help you tap into their abilities and gain engagement for your brand. However, as a marketer, it is important to choose the right influencers to ensure that you are reaching your target demographic.
Offer Behind-the-Scenes Glimpses
Consumers will flock to your Instagram account if you offer them a behind the scenes look at your company. Consumers will find it intriguing to get exclusive images of your business's products and services. Use images to show how your products are made or the process involved. Providing exclusive photos can make your followers feel like they are getting bonus access just by being part of your Instagram following.
Add a Personal Touch to your Brand
By making Instagram a part of your social media marketing campaign, you can give your following insight into your company in new ways. This is a great tool for getting creative while promoting your business at the same time.
Post pictures of you and your employees at work or at any company events. Use the captions to share interesting information about the employees and the happenings at your workplace. Every time there is a special event, a new project, or anything photo-worthy, make sure you post about the occasion on Instagram. This will keep your brand and organization in the minds of your audience.
Provide Exclusive Benefits
Whether you've been on the platform for years or are thinking about dipping your toes in, providing exclusive benefits is a great way to reach and resonate with your audience.
For instance, you could introduce them to a new product or service before it goes live. Another way to make your online followers feel like an exclusive group is by offering discounts or special offers that are only available virtually. This will also encourage others to follow you and build a larger following for your brand.
Conclusion
Instagram is a simple and free way to build a positive image for your brand and engagement for your work. Most business can benefit from using Instagram. It is particularly useful for companies wanting to show off their work and creative professionals such as graphic designers and photographers.
Taking pictures of staff, projects, and special events and sharing these with your followers makes your company more human and engaging. As you build your social media following, it is more likely that people will want to buy your products or do business with you. By making Instagram a part of your social media marketing campaign, you can provide your online following with new insights into your company.
Instagram should be on your list of platforms to use to connect with your customers and prospects. It allows you to make your brand engaging and accessible while giving customers a personal experience.